I've just published a new, free version of Quick Quote to Google Play. It's not showing up quite yet, as it can take a couple of hours for it to filter through the system. But when it does, please go and try it out!
The paid version, which is now called Quick Quote Professional, has not exactly been a resounding commercial success, so far only selling a single copy. I put this down largely to the lack of a free version, to let people try it out. There are a couple of competing apps that do have free versions, and I'm confident that my product is as good, if not better. So now, a free version! There are adverts, and a couple of feature limitations – the gap between the versions will become wider as I release the updates I have planned.
I could have done with releasing this earlier, but I've been away for a couple of weeks. During that time, I worked on an Android version of the fishing jam game I made a couple of months ago. There's a screenshot below. I look forward to finishing that up soon, but so many projects are calling to me at the moment. It's good to be busy!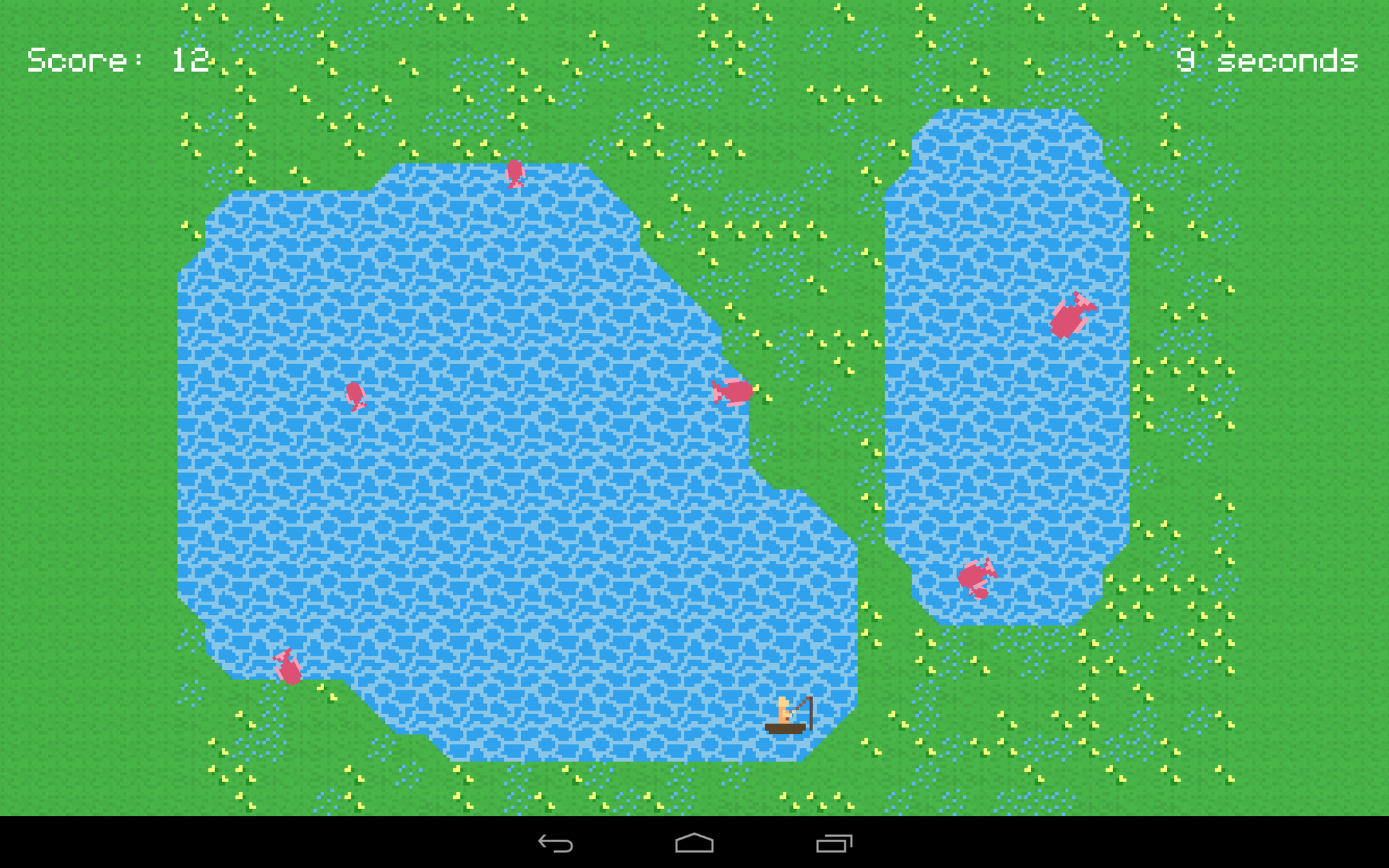 I'll try to keep this site better updated with what I'm doing. I have a tendency to get carried away working on things, and never tell anyone!